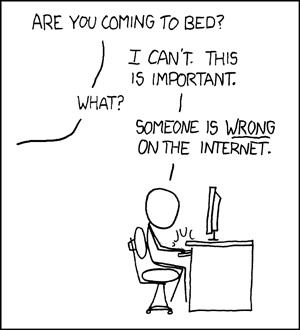 I've been enjoying the
xkcd
web comic for a while, it appeals to my inner nerd. This particular recent entry explains me to myself at last, and earns xkcd a spot on my "Series of tubes..." sidebar.
In iPhone news, I have recovered from "bricking" my iPhone by unwisely installing an update. A hack emerged a week ago that let me return to iPhone bliss and my broken Motorola Razr, the one that can't navigate or even dial "9", has been retired again... Lesson learned.
Here's an iPhone photo from the lake shore last weekend when Chris and I visited my parents. We could hear the howling wind and pounding waves and just had to investigate!
What's happening in my tiny world of endurance sports? I'm training for the 30K "
Around the Bay
" race in Hamilton at the end of March and riding my tri bike on a
CompuTrainer
once a week at a new facility called
Absolute Endurance
. They're in the building that since my childhood has housed a thrift shop. Funny to walk into it again after all these years!
Listening to:
Stacy's Mom
by Fountains of Wayne from
Welcome Interstate Managers
.